PRODUCTS
By being representative for major manufacturers, GANI can supply products for your needs whenever you request, wherever you are.

HYUNDAI PRODUCTS: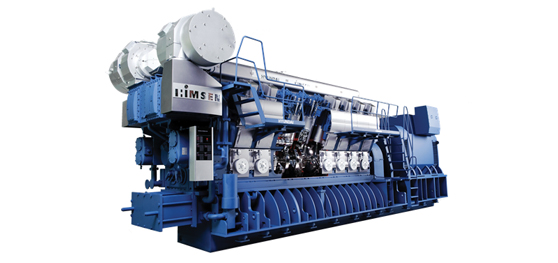 HIMSEN ENGINES & SPARE PARTS (FULL RANGE)

HYUNDAI is the biggest diesel engine builder for both 2 stroke and 4 stroke, and both low speed and medium speed engines worldwide.



Besides being a licensee, HYUNDAI also manufactures its own design engine called HIMSEN. Himsen engines capacities are as below;



• M/E capacity range 1200 KW to 4500 KW
• D/G capacity range 535 KW to 4320 KW

HIMSEN engines have been sold in the world more than 5000 sets since the year 2000 since first HIMSEN engine sets were presented to marine market.



In Turkey, GANI has achieved sales record of more than 100 sets of HIMSEN engine.

HYUNDAI has delivered HIMSEN sets out of Korean market for engine types 17/28, 21/32 and 25/33P first to Turkish Shipowners thanks to sales achievements of GANI.





HYUNDAI BUILT 2 & 4 STROKE DIESEL ENGINES UNDER LICENSE & SPARE PARTS (FULL RANGE)





HYUNDAI CARGO PUMP SYSTEMS & SPARES

Hyunda Submerged Cargo Pumps are manufactured in Korea by the world's number one engine builder and shipyard owner HYUNDAI. Besides submerged cago pumps, HYUNDAI also manufactures;

• Horizontal & Vertical Pumps
• Cargo Oil Pump
• Cargo Oil Pump Turbine
• Steam Turbine
• Hyundai Thruster

Hyundai Submerged Cargo Pumps are very important for marine market worldwide as it is the main alternative for the long lasting monopoly. The first order in the world for HHI design has been placed by a Turkish Shipowner to HHI.


---
To see more details, you can visit company webpage at
hyundai-engine.com
or you can contact us directly.